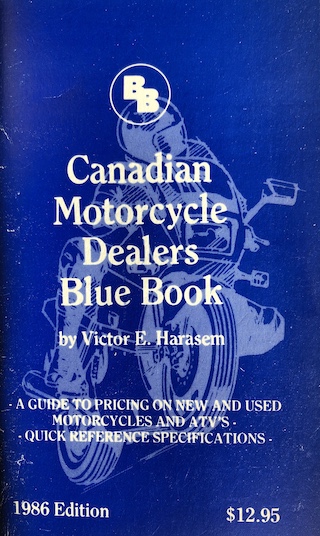 About us
All Seasons Publications was established in 1986 by two avid power sport professionals recognizing a need in the market for an accurate trade-in value reference guide for Canadian Power Sport Vehicles.
After many phone calls, meetings, faxes and emails to Manufacturers, Power Sport Dealers and Distributors across Canada, a data base was established to start publishing the resulting research.
"THE CANADIAN BLUE BOOK" was born, A user friendly little Blue book, which fit into the back pocket of professional buyers and sellers of Motorcycles, Snowmobiles, ATV's and Personal Watercraft.
Over the years, the number of makes and models covered in the publications increased and one guide turned into two; the Motorcycle Dealers Blue book and the Snowmobile Dealers Blue book. Both books continue to incorporate ATVs, side by sides and personal watercraft.
With the advent of the internet, it made sense to make the data accessible online too.
As the market demanded access to the valuation guides in different formats, The Canadian Blue Book responded by delivering API services and Raw Data supply options as well.
In addition to providing power sport valuation guides in the Canadian Blue Book, All Seasons Publications publishes a specification guide every three years for parts and service.
We continue to rely on the expertise and real time market values from our Dealers, Distributors and Manufacturers to keep our published data current and accurate. All our Blue Books are updated in January, May and September to reflect the current Canadian market conditions.